Remote Windows access and desktop control
Remote support and management of attended as well as un-attended Windows computers, including Desktops, Laptops and Servers.
It is like being there Remote control Windows PCs and Windows Servers from  computers and devices, including from PC, Mac, Linux, Smartphone or Tablet.  It is just as if you were in front of the PC or Server.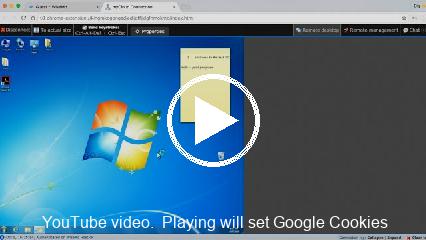 It is easy connectivity  Use TCP/IP for offline connections, or WiseMo's myCloud for easy online connectivity over the Internet through firewalls and proxies.
It is simple to install and use Install the WiseMo Host module on a Windows PC or Windows Server and connect to it from any WiseMo Guest module.