It is like being there
Remotely reach the desktop of iPad or iPhone devices. Do it from your iPhone, iPad, PC, Mac, Android Smartphone and Tablet or our supported Browsers on Win, Mac, Linux.
It is as if the remote iOS device is right in front of you.
You see the desktop of the remote iOS device on your screen to follow what the remote user is showing you. Communicate with the remote user via a phone connection, or use the built-in WiseMo Text Chat feature.
It is easy connectivity
Connect via a mobile network or your Wi-Fi . Use TCP/IP for offline connections on your LAN / WAN, or use WiseMo's myCloud solution for easy online connectivity over the Internet, through firewalls and proxies.
Watch now – and Try ?
Watch the video clip – see remote desktop access via the Internet to an iPhone desktop.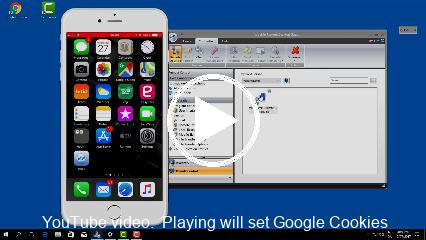 During the video, notice the device image placed on the Windows desktop, notice the fast screen update, and notice how easy it is to connect over the Internet.